Bose Soundwear Companion
$41800

$418.00
Tax included.
---
---
Sold By Hx. Official Authorised Distributor of BOSE in East Africa, Since 1990. Showrooms at Sarit Centre and Westgate Mall. * 1 year warranty applies on goods purchased from us, Get 24/7 customer support and access to our lead technicians. Limited warranty applies to all products purchased abroad.
SoundWear Companion speaker
BETTER SOUND YOU CAN WEAR
Sure, you want music with you at all times. But you don't always want to slap on headphones and shut out everything else around you. You don't have to. The new SoundWear Companion speaker was designed for you. This wearable speaker offers the best of both worlds—convenience and connection—in a way that allows you to be present with your music as well as your surroundings. It rests comfortably on your shoulders, with sound that is full and clear to you—yet minimizes the sound for others. And with legendary waveguide technology at its core, that performance is easy to trust.
WEARABLE TECH—WITH A FAMILIAR TWIST
With some wearables, it's fashion before function. Not in this case. Every part of this speaker is meticulously engineered for better sound. But even a groundbreaking product can benefit from a proven technology—like our waveguide technology. So we used two 11-inch waveguides to pump out what other wearable speakers don't—deep, rich sound.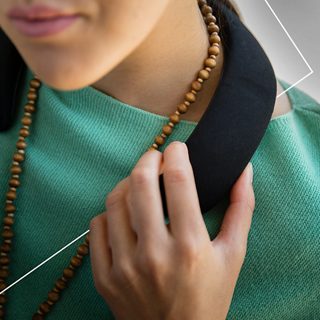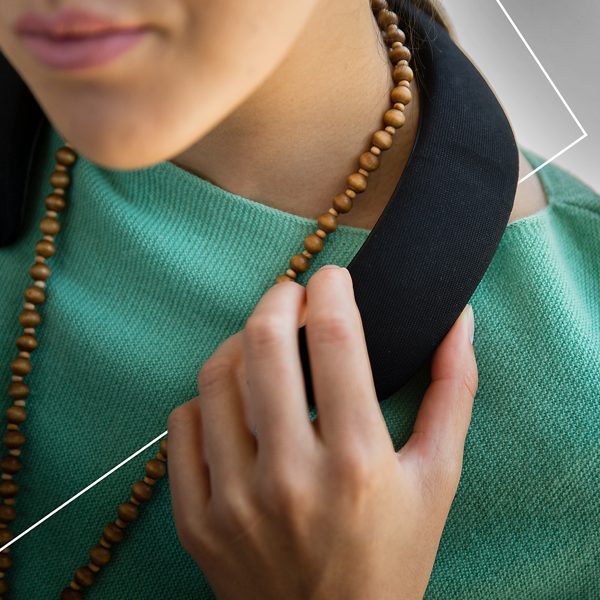 AWARE OF YOUR SURROUNDINGS.
Put them on. Walk around. Take a call or ask Siri a question. This speaker gives you freedom from your devices and keeps you closer to your surroundings at the same time.
It's interesting, when you look back on it. Stereo speakers that reproduced more sound from the back of the speaker than the front. Compact, single-speaker stereo systems that replaced stacks of equipment. Noise cancelling headphones that changed just about everything. These are just a few of the breakthroughs we've introduced in our long history of innovation. Until you tried one of these, you likely couldn't know how much of a difference it would make. And that's why we push—to make products that make your life better in ways you can't imagine.
The SoundWear Companion speaker is just the latest example. Try it—then try to imagine a day without it.