Bose SoundLink Revolve
$29500

$295.00
Tax included.
---
---
Sold By Hx. Official Authorised Distributor of BOSE in East Africa, Since 1990. Showrooms at Sarit Centre and Westgate Mall. * 1 year warranty applies on goods purchased from us, Get 24/7 customer support and access to our lead technicians. Limited warranty applies to all products purchased abroad.
SMALL SPEAKER. BIG LEAP FORWARD.
SoundLink Revolve Bluetooth® speaker
Little speaker. Big goosebumps.
We took our sound in a new direction. Every direction.
Meet SoundLink Revolve, one of our best performing portable Bluetooth speakers yet. It delivers true 360° sound for consistent, uniform coverage. Place it in the center of the room and everyone gets the same experience. Or set it near a wall and sound will radiate and reflect around the room, immersing you. Taking it outdoors? Great, it's meant to go where you go.
Which one is right for you?
Our two 360° SoundLink speakers are similar. There's SoundLink Revolve and SoundLink Revolve+, which plays louder and longer and includes a fabric handle for easy portability.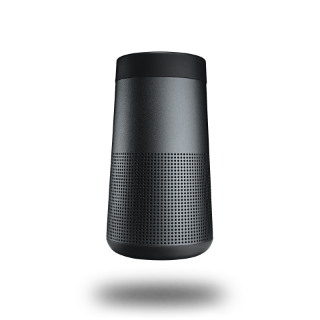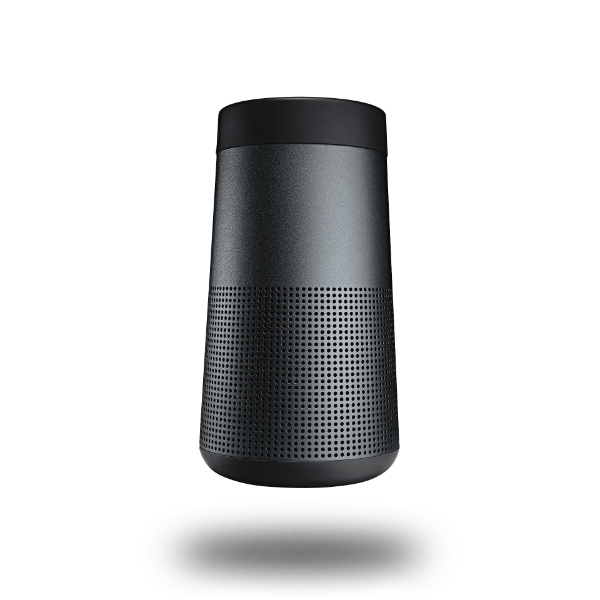 SOUNDLINK REVOLVE BLUETOOTH SPEAKER
Battery life: up to 12 hours
15.2 cm H x 8.2 cm W x 8.2 cm D, 0.66 kg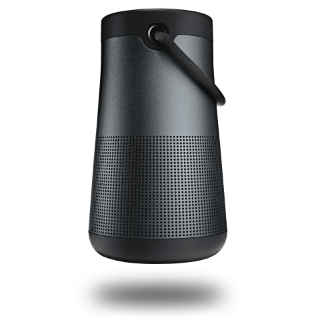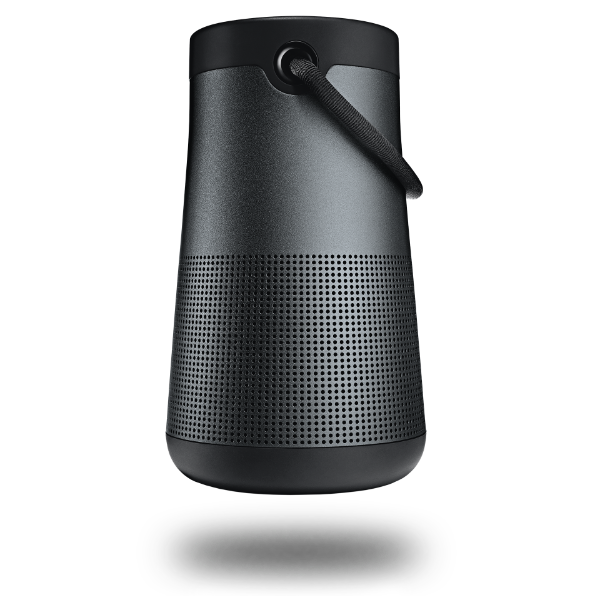 SoundLink Revolve + BLUETOOTH SPEAKER 
Battery life: up to 16 hours
18.4 cm H x 10.5 cm W x 10.5 cm D, 0.9 kg
Astonishingly loud. Surprisingly small.

Don't let its size fool you. This pint-sized enclosure is packed with more technology than meets the eye. A highly efficient transducer. Dual-passive radiators. An omnidirectional acoustic deflector. All of which simply means you'll get lifelike sound … and real-life goosebumps.
You're not afraid of a little water. Your speaker shouldn't be either. SoundLink Revolve's water-resistant design means you can use it more places without worrying, like at the pool or by the kitchen sink.
You're not perfect. And with this speaker, you don't need to be. No worries if you knock it over, toss it in your bag or set it down a little harder than you meant to. Soft materials let you bump worry-free.
No detail is too small. Not even a single seam. Notice our grille doesn't have one. That's because we created a new single-extrusion process to eliminate it—leaving nothing but beauty.
When it's time to move, you don't want to fumble about. That's why we made this speaker grabbable, touchable and easy to operate—right down to the soft, smooth buttons that ensure every interaction feels natural.
A portable Bluetooth speaker needs impressive battery life. This one delivers. The rechargeable lithium-ion battery plays up to 12 hours—for full-day listening. Sure, some other speakers may play longer, but not without compromising the deep, powerful bass you'll get from ours.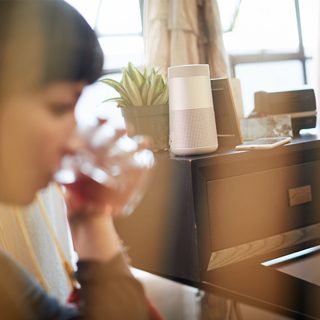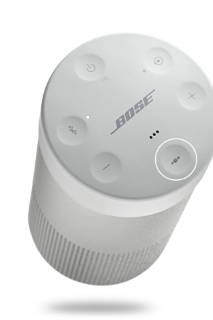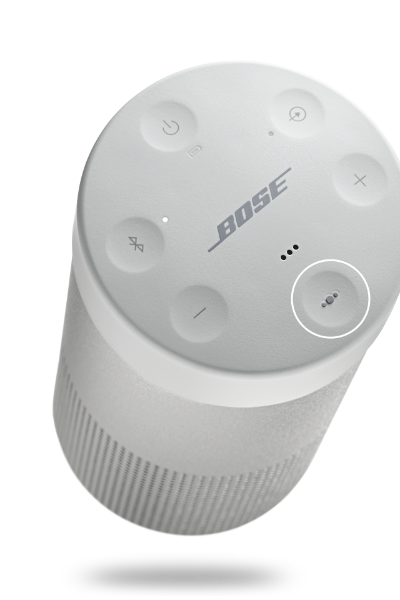 Don't have your phone handy? Don't worry. You can still make dinner reservations or send a text message. Just press and hold the multi-function button to access the voice input for your phone's Siri or your Google Assistant right from the speaker. Problem solved.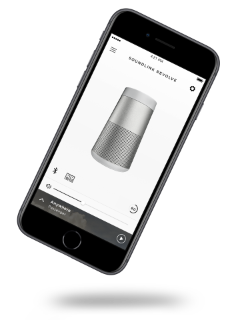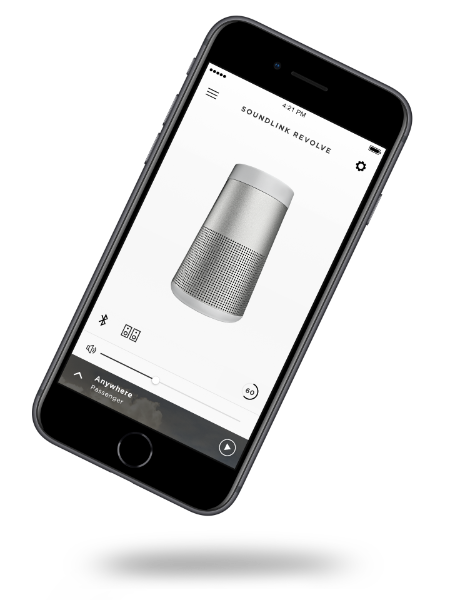 One app. Complete control.
The Bose Connect app gives you easy access to everything your product has to offer. Get tips, unlock product features and personalize your settings, so you can spend more time enjoying the music instead of setting it up.
You can also easily manage your speaker's Bluetooth connections with one single swipe, so everyone can have a turn being the DJ. And when loud just isn't loud enough, turn it up with Party Mode to play two wireless speakers simultaneously. Or switch to Stereo Mode for dedicated left and right playback giving you a full and dynamic surround sound experience.